Anti-Racist Psychotherapy: Confronting Systemic Racism and Healing Racial Trauma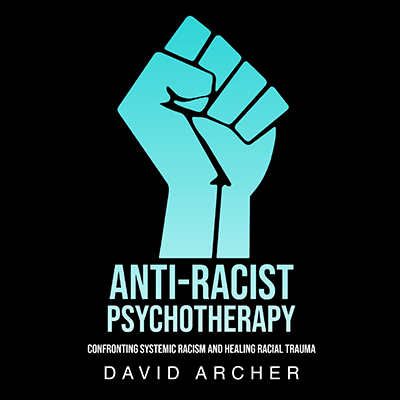 About Course
**Please note this course requires that you have read the book by the same name. You can get the book in a variety of places.***
Abstract:
The racial justice protests of 2020 spurred on by police violence and anti-Black racism incited a global reckoning with systemic racism and how it affects our society. Racism is endemic in North America. It affects all of the professions including educators, healthcare providers, and even those of us who practice psychotherapy. This book attempts to explain the function of anti-Black racism from a trauma-informed and AIP perspective. The binary complex trauma cycle, first illustrated in this book, outlines how the interplay between white supremacy and Black suffering create conditions that perpetuate and maintain cycles of trauma for all racialized people. Memory reconsolidation and the mechanisms of action of EMDR therapy are topics that are explored within this text. Anti-racist Psychotherapy attempts to view anti-Black racism from a trauma informed perspective, explaining the neurobiological impacts of racial trauma and recommendations for using an anti-racist EMDR therapy approach. Through case examples, a review of the literature, mindfulness-based interventions, and a family systems informed perspective, the author weaves a path forward to confront the suffering of our past, and restore the dignity of our clients for the future. This book was largely inspired from the 2020 EMDRIA Virtual Conference presentation of Racial Trauma, Neurons, and EMDR: The Path Toward an Anti-Racist Psychotherapy and the Fall 2020 EMDRIA Magazine article which carried the same name.
EMDRIA Credits: Completing the questions at the end will grant you 12 EMDRIA credits for your certification!
Show More
What Will You Learn?
Learn the foundations of Anti-Racist Psychotherapy

Learn about racial discrimination and trauma symptomatology

Learn about memory reconsolidation.

Understand the Adaptive Information Processing Model
Course Content
Read the book
Quiz
Evaluation